Dandelion tea is the latest trend in the world of health and wellness, so let's dive into why. Dandelion (Taraxacum officinale) has a long history of traditional use for various health benefits, and it is likely that knowledge of its potential health properties developed over centuries just through sheer health observations. In this article, we will explore 10 benefits of drinking dandelion tea and show you exactly how to make your own.
Dandelion tea is believed to have been used for its potential health benefits in various cultures around the world and has become more popular here in the US in recent years. It has traditionally been used as a diuretic and to aid in digestion, but we've come to find that it can help with a slew of other ailments. The root, leaves, and flowers of the dandelion plant have been used in traditional herbal medicine for a range of purposes, including as a remedy for digestive issues, liver support, and as a source of essential nutrients.

While it's challenging to pinpoint the exact origin of the practice, the use of dandelion as a medicinal herb and the consumption of dandelion tea have been passed down through generations in many different cultures and is a testament to the collective wisdom and experience of various communities that recognized the potential health benefits of dandelion tea. In recent years, modern scientific research has also supported the benefits!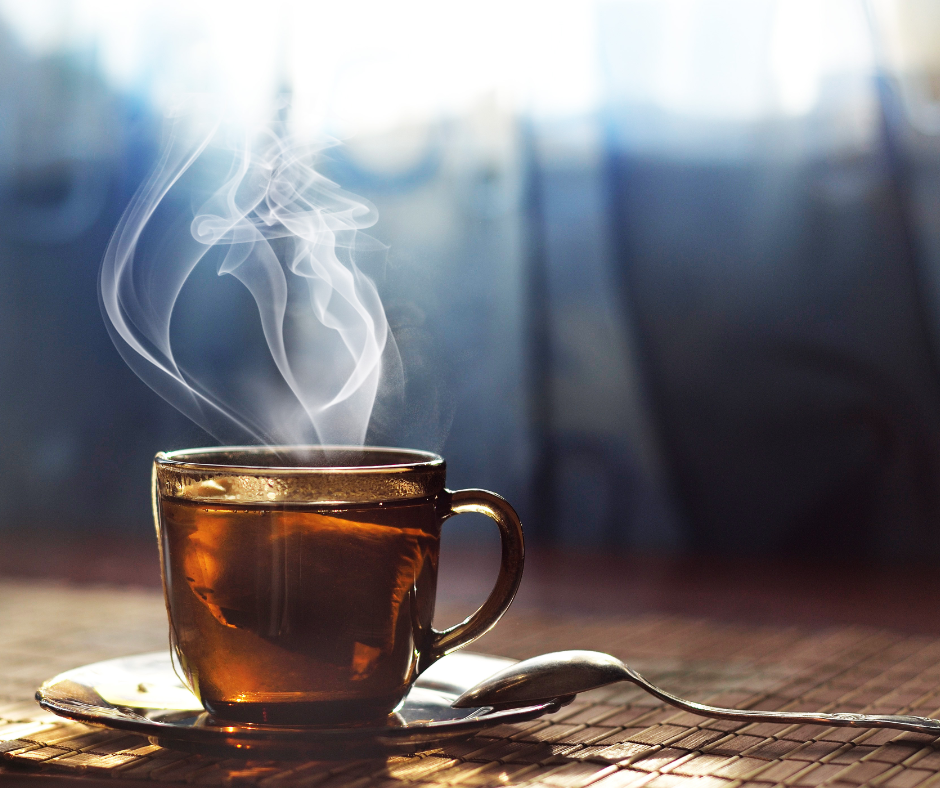 10 Benefits of Drinking Dandelion Tea
Helps aid digestion: Dandelion tea is a natural diuretic that helps to stimulate the digestive system and promote healthy bowel movements.

Supports liver health: Dandelion tea is rich in antioxidants that help to protect the liver from damage. and promotes the production of bile which helps to eliminate toxins from the liver.

Helps lower blood pressure: Dandelion tea contains compounds that may help to lower blood pressure, making it a good beverage for individuals with high blood pressure.

Supports weight loss: Dandelion tea may aid in weight loss by reducing water weight and increasing metabolism.

Helps to improve skin health: Dandelions contain anti-inflammatory compounds that can help reduce inflammation.

Weight Management: Dandelion tea may help with weight management by reducing water weight and promoting a feeling of fullness.

Rich in Nutrients: Dandelion leaves are a good source of vitamins and minerals, including vitamin A, vitamin C, vitamin K, and various B vitamins.

Bone Health: Dandelion is a source of calcium and vitamin K, which are essential for maintaining healthy bones.

Immune Support: The vitamins and antioxidants in dandelion tea may help boost the immune system.

Respiratory Health: Some traditional herbal remedies use dandelion for respiratory conditions, such as coughs or bronchitis.
Let's Dive Into Hormonal Benefits of Dandelion Tea

Benefits of Dandelion Tea for Liver Health & Hormones
Liver health is important for healthy hormones because the liver plays a critical role in hormone metabolism. Hormones are broken down and cleared from the body by the liver, and any dysfunction or disease in the liver can result in imbalances in hormone levels. For example, if the liver is not functioning properly, it may have difficulty clearing excess estrogen from the body and this leads to estrogen dominance. Additionally, the liver produces proteins that bind to hormones and transport them throughout the body, so liver dysfunction can also impact hormone transport and utilization. Therefore, maintaining good liver health through a healthy diet, exercise, and avoiding excessive alcohol and drug consumption is crucial for overall hormonal balance and wellbeing.
Dandelions for Skin
Dandelion tea contains antioxidants that work to protect the skin cells from damage caused by free radicals. Free radicals are unstable molecules that can damage cells and cell membranes, leading to premature aging and various skin conditions. The antioxidants in dandelion tea help to neutralize these free radicals and protect the skin from further damage.

In addition, dandelion tea is rich in vitamin C, which is a vital nutrient for maintaining healthy skin. Vitamin C helps to produce collagen, which is a protein that helps to give the skin its structure and elasticity. Collagen production decreases with age, leading to fine lines and wrinkles. By consuming dandelion tea, you can help to boost your vitamin C intake and support the production of collagen.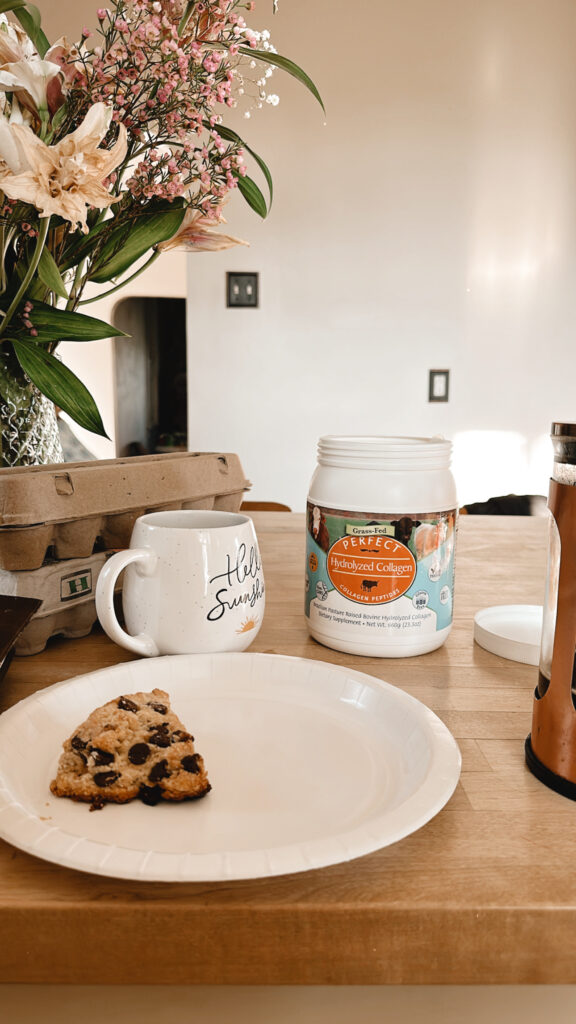 How to Harvest & Make Your Own Dandelion Tea
Ingredients:
– Dandelion roots or leaves (2-3 tablespoons)
– Water (4 cups)
Directions:
Harvest the dandelion roots or leaves: The best time to collect dandelion roots is in early spring or late fall, before the plant flowers. Note: If your plants are flowering, that's okay too. You can make tea with the flowers and leaves as well (teas containing flowers may be a little more bitter). Make sure to pick dandelions from areas that are not treated with pesticides. Rinse dirt off, make sure there are no bugs and pat dry.
Dry the roots, leaves & flowers: Spread them on a baking sheet and place them in an oven pre-heated to 250°F. Leave the herbs to dry for several hours until they are fully dry and crunchy. I like to dehydrate mine in a dehydrator in batches so I have daily tea for a few weeks.
Boil Water: Bring water to a boil in a kettle or on the stovetop. You'll need about 1 cup (240 ml) of boiling water for each serving of tea.
Place Dandelion Leaves in a Steeper: Add the dandelion leaves to a steeper like the one I use. Use about 2 tablespoons of dandelion leaves per cup of tea. If you like, you can adjust the amount to taste. Let the tea steep for about 5-10 minutes. The longer you steep, the stronger the flavor will be. If you prefer a milder taste, steep for a shorter time.
Optional Sweetener: If desired, add honey, lemon, or other flavorings to your tea for added taste. Now enjoy!
Conclusion
Dandelion tea can have a slightly bitter taste, which some people find appealing. If you don't like the bitter taste, you can add local honey, syrup or raw cane sugar. Feel free to adjust the brewing time and sweetener to suit your taste preferences. Remember to consult a local field guide or a botanist if you're unsure about identifying dandelions correctly in the wild.