Your baby is officially one year old. Congrats, you've made it! Your new toddler is going through many changes at this age including behavior and sleep changes. This means things like their nutrition and our behavior around them need to change a little too. In this blog post, I'm going to tell you all about the switches, both nutritional and behavioral, that we made when Ella turned one this year. The three main changes you'll see in your toddler around 12 months are nutritional needs, cognitive developments and changing sleep habits.
Nutrition for Toddlers
Switch from baby formula to toddler formula. Baby nutrition needs are different from toddler nutrition needs. Those first 12 months are so much about making sure your baby has the nutrition they need to keep them alive. Breastmilk or formula (like this one) are crucial for the first 12 months and then Baby will be ready to graduate to more solid food. You can also use their store locator to find it in a store near you.
As soon as you enter the "real food" stage, you start to notice things your new toddler likes and doesn't like. This can be a point of anxiety because some toddlers are pickier than others. That's why I like to supplement with a good toddler formula like this one from Aussie Bubs(will link).
Aussie Bubs Toddler Formula
Aussie Bubs has two formulas made specifically for your growing toddler. Both products have been formulated for toddlers ages 12-36 months and include 16 essential vitamins and minerals to help support their healthy growth and development. The Aussie Bubs Organic 365-day Grass Fed Toddler Milk has omega-3 DHA & omega-6 ARA which support visual and cognitive development as well as Prebiotics and Probiotics which support gut health.
With Aussie Bubs Organic Grass Fed Toddler Milk, you can be sure your bub is getting high-quality, clean nutrition made with full fat milk (similar to breast milk), and no GMOs or or artificial ingredients. Knowing Bubs has been safely feeding infants and toddlers for over 17 years and is Clean Label certified, gives me peace of mind each time I feed Ella.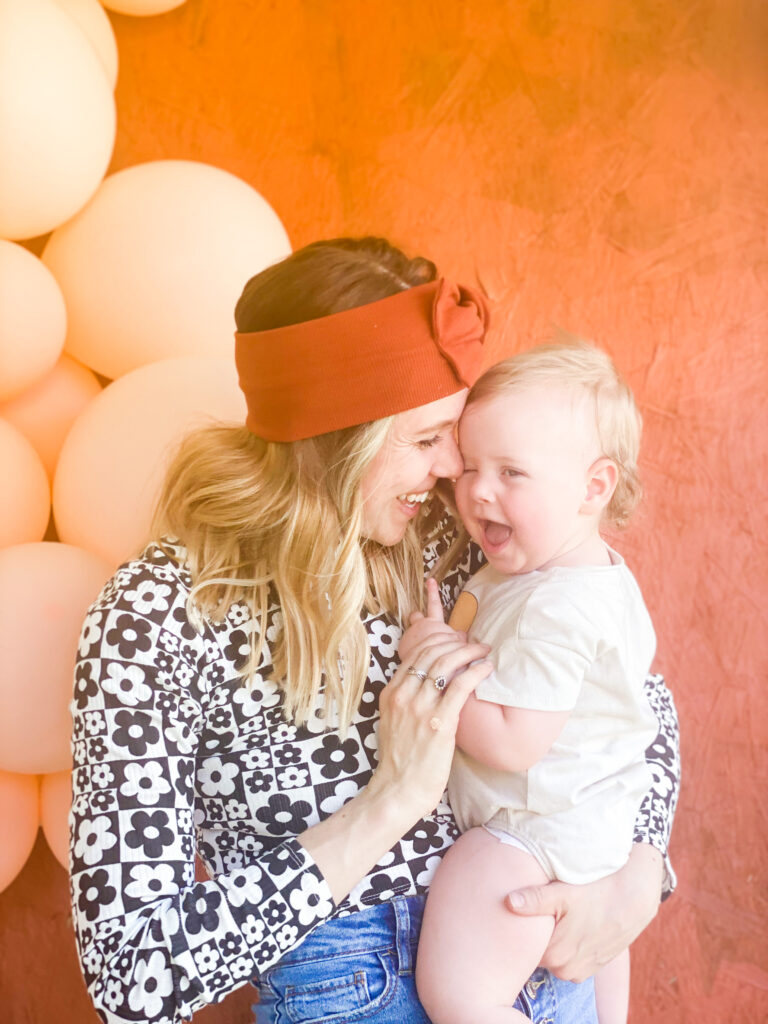 Pincer Grasp
Your toddler has now mastered the pincer grasp, so they'll be much more into food. Food can be more of a fun experience, less frustrating. Your toddler might also be ready to try a lot of new things! But that can also mean that they start to show you that they dislike a lot of things that you want them to be eating. That's one of the reasons I am sticking with Aussie Bubs. Even when Ella has a challenging food day, I have peace of mind she is getting the nutrients she needs – and it's all in one cup of toddler formula.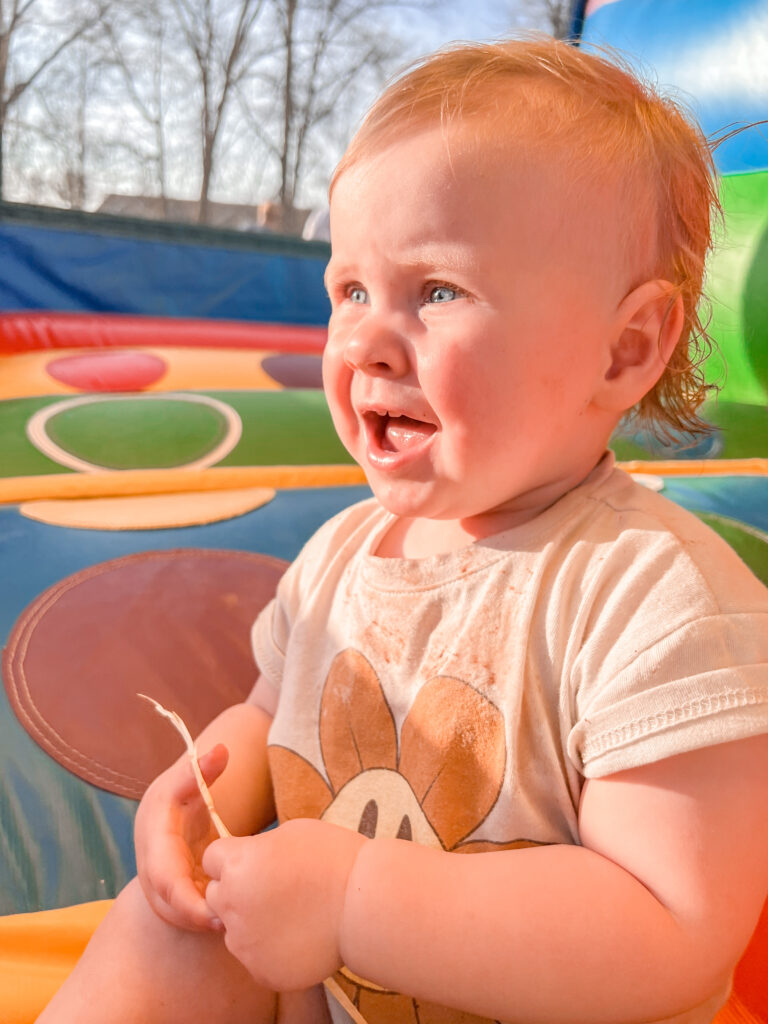 Toddler Behavior: Cognitive developments are environmental
Your Toddler at One Year: Language
Babies follow a lot of what they see in their environment. Teach by example has never been more true. For example: if you're still talking to them in a baby talk voice, it's time to start to use the real word for things. I know the fact that they call a drink of water "wa ya " is cute, but it's time to start calling it "water" back to them. Now this doesn't mean you have to correct them at every turn, but just realize that they are going to start picking up on things they see and hear quicker and quicker. During this time, they'll start to pick up on and recognize named things. Toddlers this age are big into identification: dog, cat, ball, etc.
Behavior & Independence
This doesn't just go for language, but behavior as well. Your new toddler is keen on your attitudes and your habits and they will follow suit. Independence is king. It can be so frustrating to watch your one-year-old pull every sock out of their drawers and attempt to put them on, one at a time, but they're learning. Their little gears are turning and they're connecting those independent dots.
Sleep: Your toddler's changing sleep habits
Change in sleep habits due to learning!
You may notice that your toddler starts to sleep better around 12 months, but then goes through spurts of restlessness or waking at night. I have heard it from other moms and even experienced it myself with my 3 kids. You think you've got your toddler sleeping through the night or sleeping on a good schedule and then all of a sudden, they start getting up. These night wakings usually coincide with a new thing they're learning or trying to do.
Sleep Disruptions are Normal
A toddler's developmental milestones usually coincide with sleep disruptions. Just think about it: have you had something you're excited about, maybe a new hobby or a good book you're reading, and it keeps you up at night thinking about it? That's exactly what they're experiencing. Their little brains are developing and learning new skills in a similar way causing them to wake and not be able to sleep as peacefully. Remember, this too shall pass. It helps so much to know that there is nothing "wrong" and these night wakings are so normal. Better yet, know that they're definitely coming and don't let it frustrate you when they do.
It can be scary entering the toddler phase and leaving the baby phase, but starting with these foundations will help make that transition easier. Knowing that your new toddler is getting at least one serving of Aussie Bubs toddler milk (see my full review of the product here!) puts your mind at ease – knowing they are getting the nutrients they need to support healthy growth and development (even if the rest of the day is a mess)! . Whatever behavior or sleep changes come, you know you're doing the absolute best that you can for them. You're doing great!